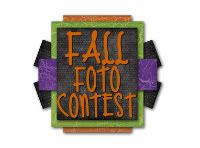 GI Joes Wife is hosting a fall foto contest and I have just entered it! If you like photography and have a picture you'd like to enter, head over there and check it out!
Here's the photo I entered this week. One of my favorites from our walk that day.
PS – Fellow bloggers, do you have any idea how to add a button when using Windows Live Writer? I know how to do it when I use the blogger dashboard to write my blogs, but I write most of mine in WLW now and I don't know how to add a button link in this. Can anyone tell me how to do it? Thanks!!